Benefits of Catcher Roll-Downs
Open Air Bars, Restaurants, Events, Balconies & Lanais.
Extend Your Seasons
Reduce Cancelations
Saves on Energy & Maintenance Costs
Protect from Storms & Hurricanes
Insurance Premium Reduction
Reduce Downtime & Cancelations Due to Inclement Weather.
Keeps Area Cool or Warm Depending on Time of Seasons.
Area can be Heated or Cooled.
Protects from Wind, Rain, Wind Blown Debris & Sand.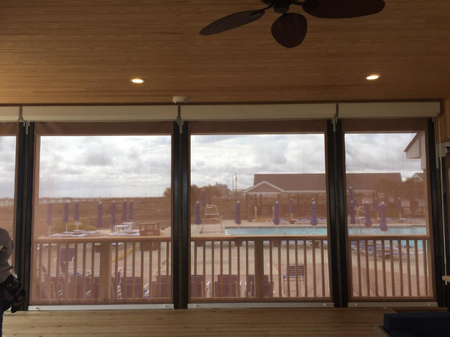 Filters Incoming Sunlight & Reduces Solar Heat Gain as much as 82%.
Keeps Area Cool or Warm Reducing Air Conditioning & Heating Costs.
Keeps Area Clear of Rain, Dust & Debris, Reducing Maintenance
Costs.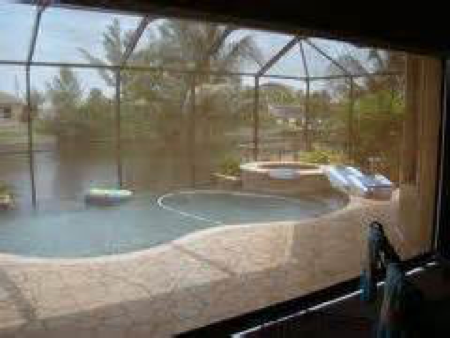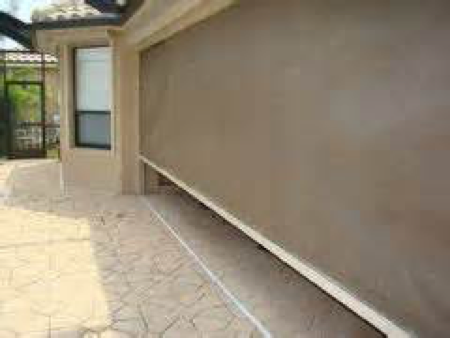 Storm Tested & Approved Protection.
Florida Building Code Approved (FL-11291-R4)
Texas Dept. of Insurance Approved (SHU-136)
Insurance Premium Reduction. (Check with Your Insurance Carrier)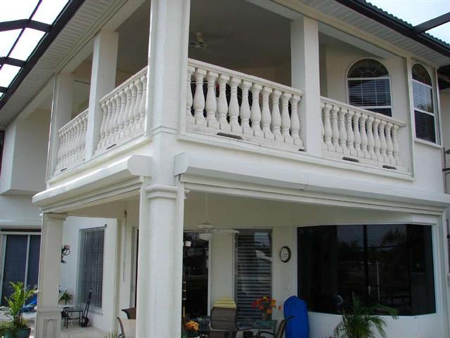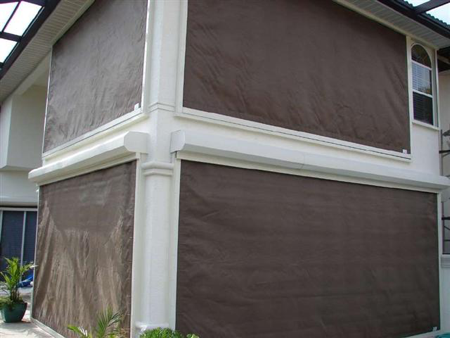 Withstands Hurricane Force Winds & Impact from Flying Debris.
Highly Effective, Aesthetically Pleasing Protection.
Protects the Building Envelope.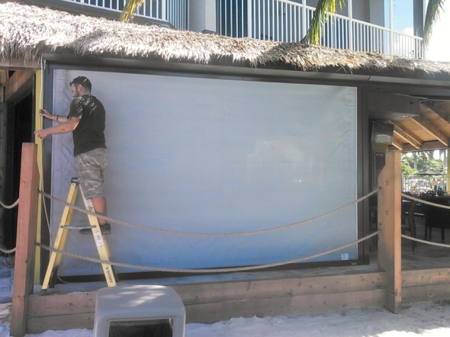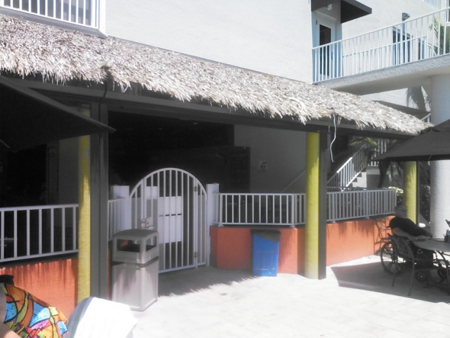 Always in Place, Ready for Use All Day, Everyday.
5 Standard Screen Colors & 4 Powder Coated Aluminum Colors. (Optional Powder Coated Aluminum Colors Available)
Easily Operated Manually or Electrically with Push of a Button.
Can be Operated from Inside or Outside.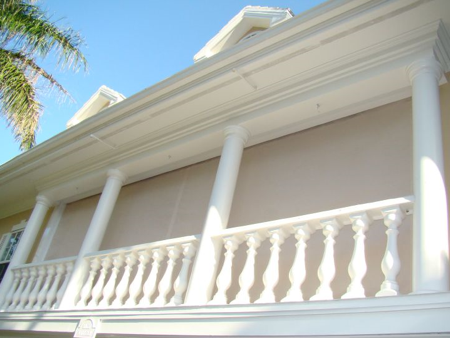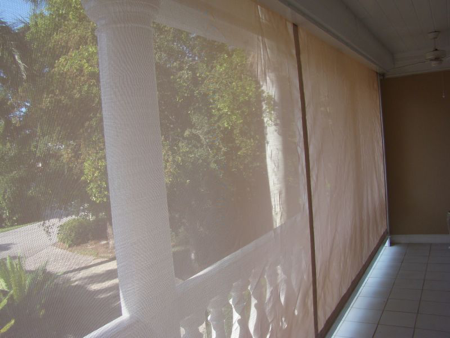 Allows Natural Light to Illuminate Room.
Offers Privacy from the Outside While Not Compromising Scenic View.
Light-Weight Affordable Alternative to Aluminum Roll Down.
Avoids Cave-Like Feeling Aluminum & Steel Shutters Produce.